Our Story Continues (16) Years Later………… We are still committed to "Opening Doors and Changing Lives!" 
About CHANCE
The UIC CHANCE Program was designed to assist the University of Illinois at Chicago with its goal to increase recruitment, retention and graduation rates of underrepresented students.
Stay in Touch With CHANCE via our Virtual Campus 24/7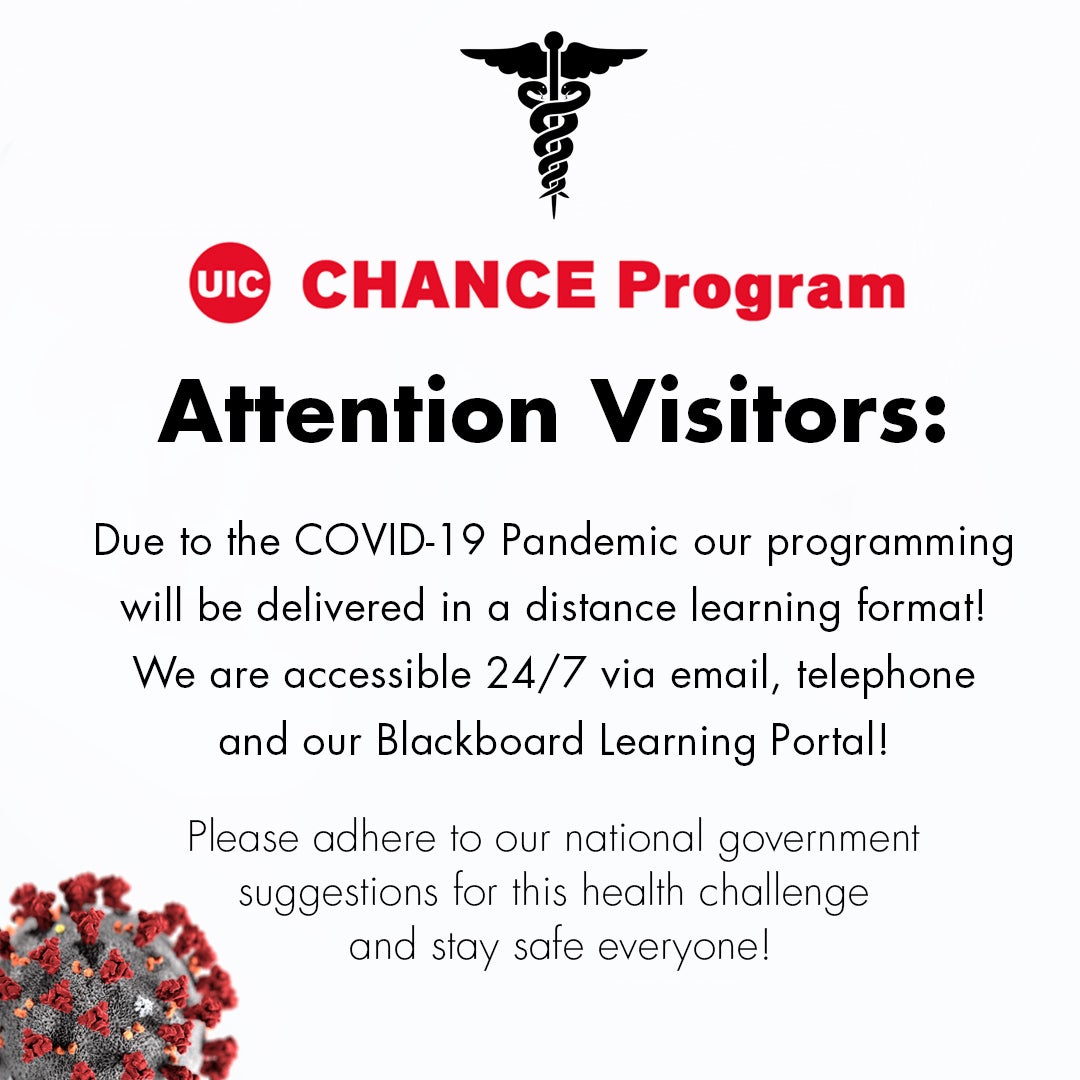 COMMUNITY ALERT: Attention Scholars and Visitors:
Whereas, our university is dealing with the COVID-19 Pandemic the CHANCE Program is still in operation within our Virtual Campus format. Please join us online via the Blackboard Learn Portal or if you need personal, professional or academic assistance please contact us at: 312-355-5025 or email chance@uic.edu.